OPENING TIMES

11AM – 7PM MONDAY – SATURDAY
12PM – 6PM SUNDAY

WHERE TO FIND US

52 Marshall St, Carnaby, London W1F 7BE, United Kingdom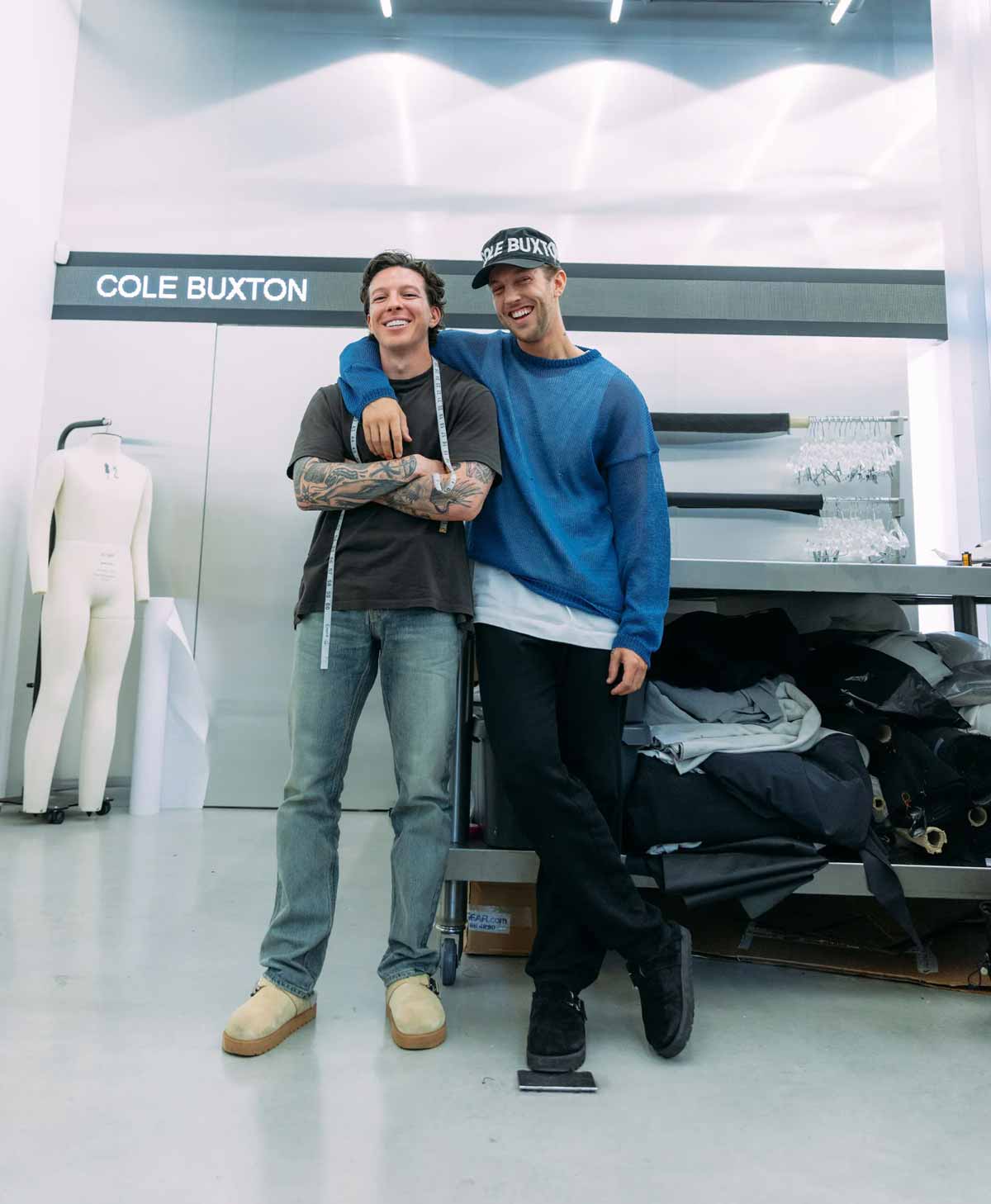 The store provides a physical platform for founders, Cole Buxton and Jonny Wilson, to communicate directly with the consumer their values, process and persona. The space creates and displays a holistic garment journey from concept, pattern cutting and sampling through to production, with the final pieces hanging in store adjacent to the atelier. The line between consumer and fashion designer is blurred, with just a partition curtain dividing the store into its two parts.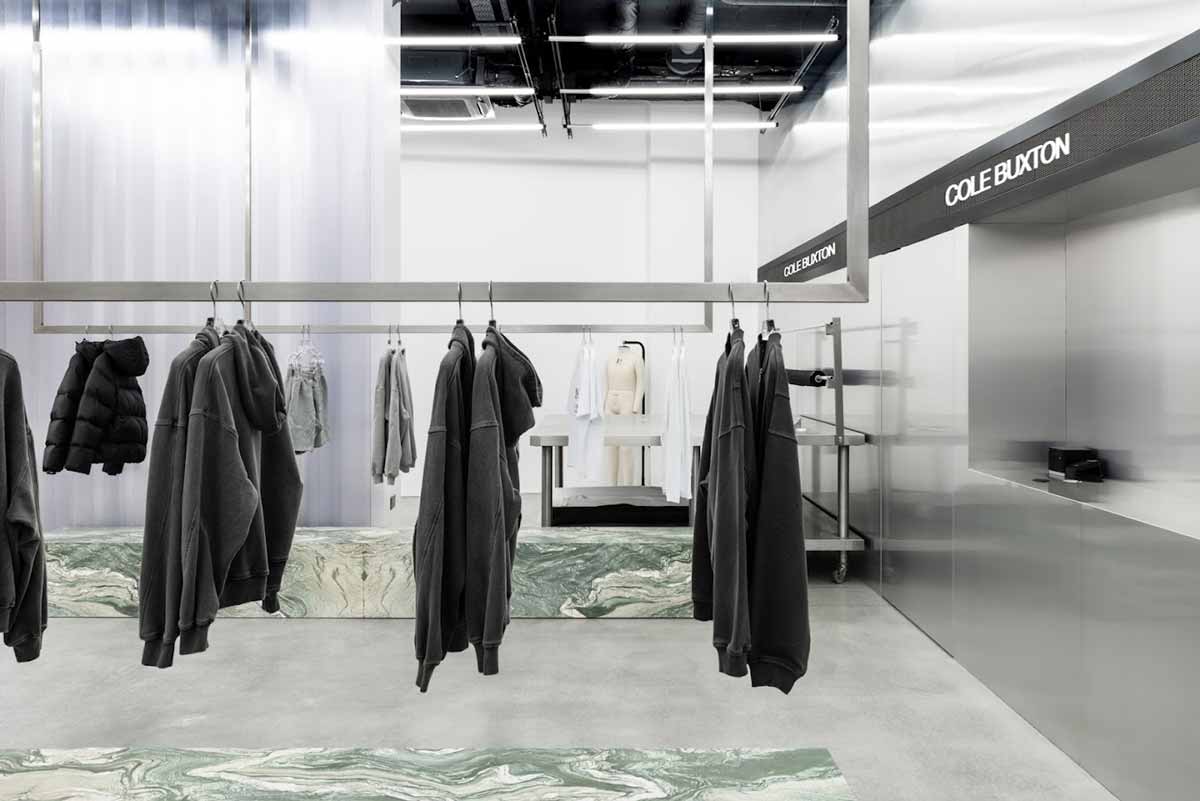 The juxtaposition of industrial steel and aluminium punctuated with refined Italian Marble seeks to encapsulate the charm of the founders Northern roots and the elegance of each hand crafted item in the collection. The design focuses on materiality, simplicity and clean lines, all pillars of the brand itself. Honest rectangular shapes look to mimic and compliment the box like silhouettes of the clothes. Fitting room, stock room and staff room are neatly hidden within an aluminium back wall accentuated by a running LED ticker.
COLE BUXTON: CB52 - A FILM BY THE REIDS
A very real film without embellishments or frills. Special thanks to all involved, and especially The Reids for understanding that the only way to do this project justice was to fully immerse themselves into our 24/7 grind. And simply put, I'm so fucking proud.

Directed, shot & edited by THE REIDS –
@_willreid_ & @_edreid_

Exec produced by
@noir.productions
@gregsmithldn
@javieralejandroxldn

Sound record & design by @timosailasound
Score by @louis_khz
16mm photography by @jake_gabbay
Process/scan by @cinelablondon
Kit hire from @vmi.tv